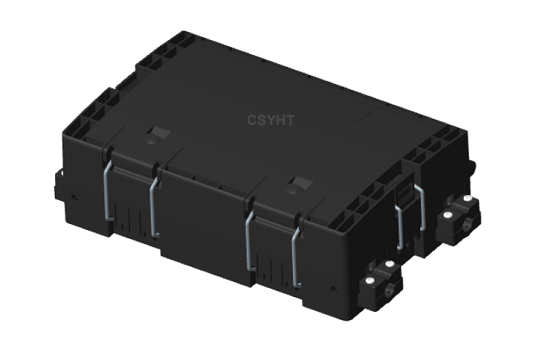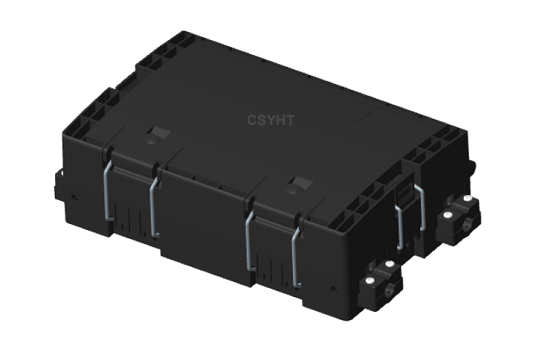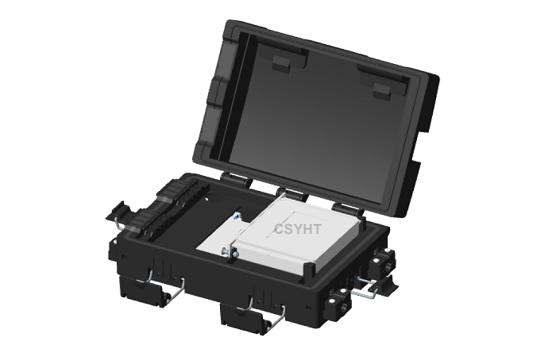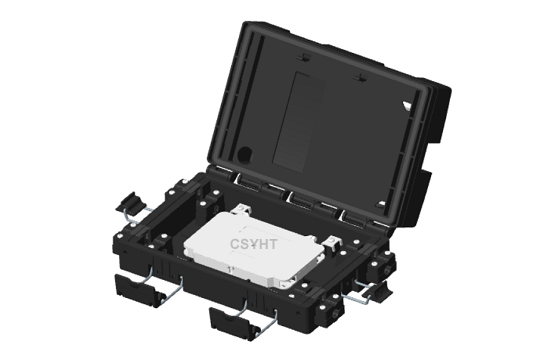 FTTH box BP038
Product specifications
Model: BP038
(Internal model: OTB-P038)
Dimension(mm): 283.2X180.2X80.8
Material: ABS plastic 
Capacity: 24 fibers 
Splice tray qty: 1 pc OST-050
Color: black 
Cable port: 4 entry port 6-8mm & 8 drop cable port 3x2mm
                    support cable entry without cutting 
Application: outdoor aerial hanged  

Product details
OTB-P038 is a plastic outdoor aerial hanged mounted fiber optic terminal box. It has two layer space. The upper space load a plastic splitter cassette that load PLC steel tube type splitter 1:2, 1:4, 1:8; also it support 8 drop cable output.

The lower space load 1pc fiber optic splice tray OST-050 support max. 24 fibers splicing and connection. It has 4 cable port 6-8mm.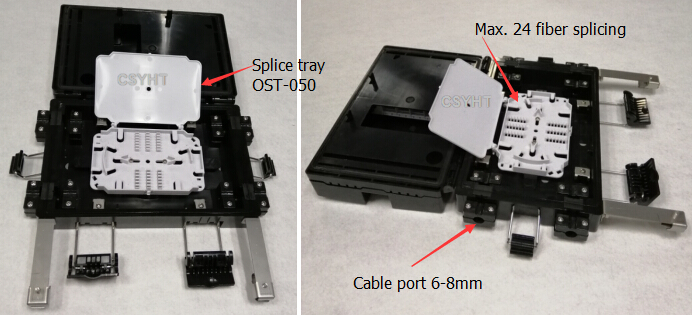 Similar model: OTB-P040
The difference between OTB-P038 and OTB-P040.