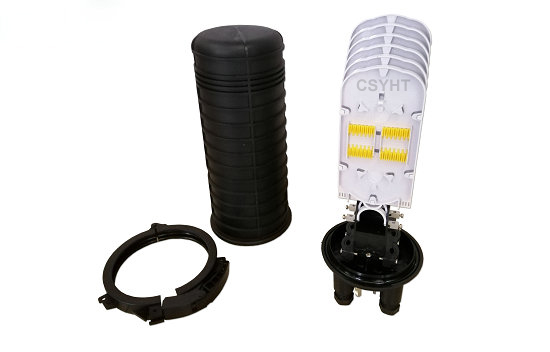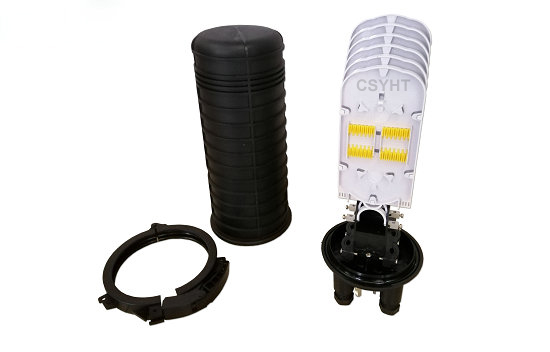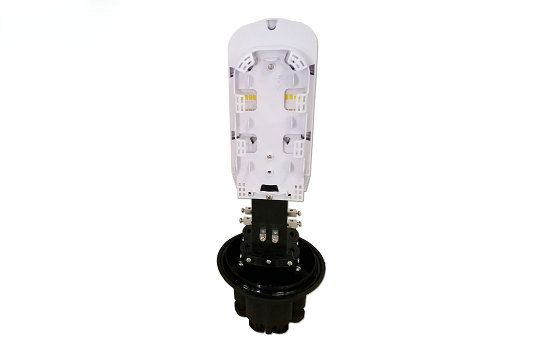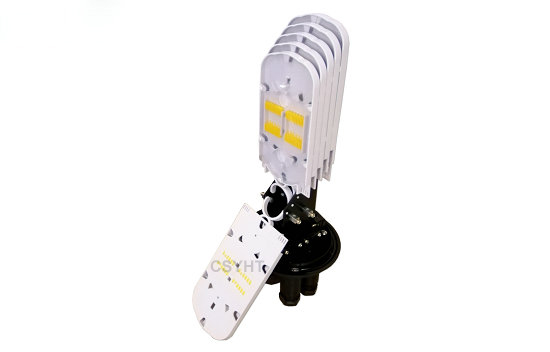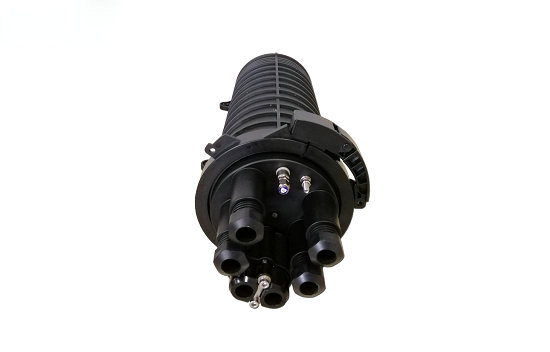 Dome fiber optic enclosure CV024 mechanical sealing
Product specifications
Model: CV024
Dimension(mm): Φ201.5x506.1
Material: PP plastic
Max. capacity: 144 fibers
Max. qty of splice tray: 6 pc
Max. capacity of splice tray: 24 fibers
Cable port: 6 round cable port; diameter 18mm
Mechanical sealing structure
IP standard: IP68
Outdoor aerial hanged, pole mounted, wall mounted etc.

Product details
Fiber optic splice closure CV024 is widely applied to the splicing, distributing variable optical cables and splitting. The solid box shell and the main structure can endure harsh environment.It protect the fiber optic cable from vibration,impact,stretches,twists. The closure can work in -35℃~70℃ environment,cold and heat resitance,electrical insulation,chemical corrosion resistance.

Feature:
Material: High impact PP plastic+UV resistance agent.
Capacity: Use OST-062 tray, Each tray for 24fiber splicing; Max. for 6 trays, 144cores.
Cable ports: 6pcs Ø18mm ports (2pcs Ø12mm extra spare parts)
Sealing: Mechanical sealing structure
IP grade: IP68

YHT also provide other two models with same splice tray, but heat shrinkable sealing, different cable ports for customer\'s option.
Model: CV024A
Heat shrinkable sealing, 1 oval + 4 round ports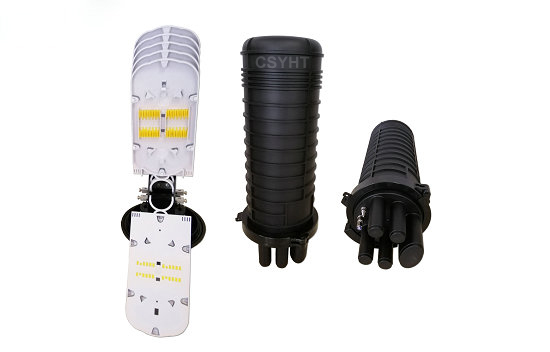 Model: CV024B
Heat shrinkable sealing, 1 oval + 6 round ports