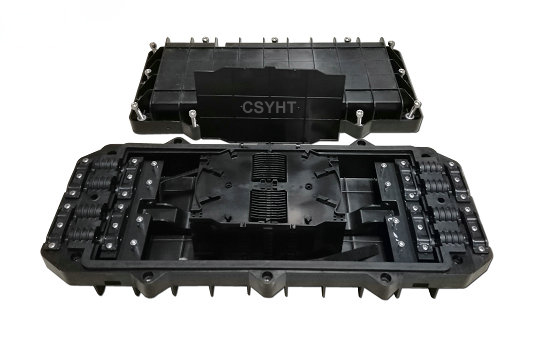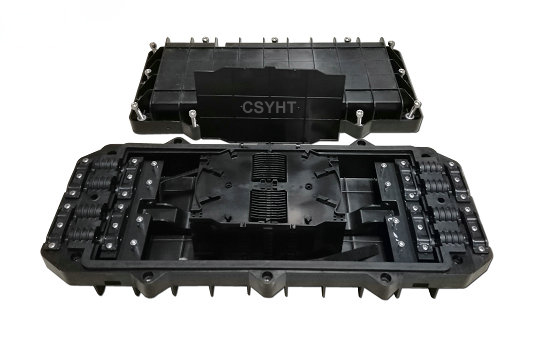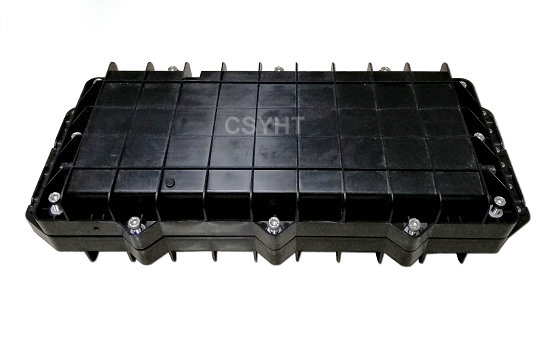 288FO horizontal fiber optic splice enclosure CH034
Product specifications
Model:  CH034
Dimension(mm):  580x252x134
Material: PP plastic 
Max. capacity:  288fibers 
Max. qty of splice tray: 12pcs
Max. capacity of splice tray: 288fibers 
Cable port:  4 in 4 out 
Application: outdoor aerial hanged, wall mounted

Product details
CH034 is 288FO inline type fiber optic splice closure that used for fiber splicing, connection in optical network projects.
It is waterproof with sealing gasket between the cover and bottom, suitable for outdoor aerial hang application.
Features:
Mechanical sealing structure, reasonable design for cable protection.
Material: Hight impact resistance PP plastic base and cover; ABS plastic splice tray
8 cable ports (4 in 4 out) for optical cable entry & exist.
Max. 12pcs splice tray OST-045, each 24 fibers; max. 288 fibers capacity.
With fixing cable strengthen core parts.
Dust-proof and waterproof, IP65.