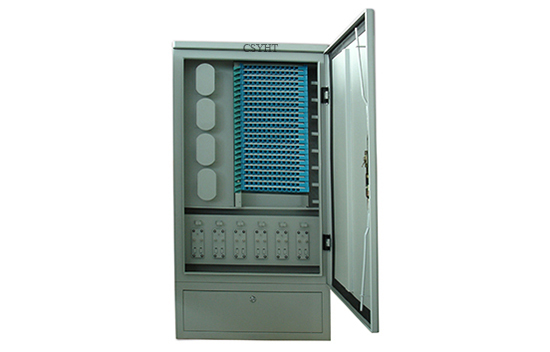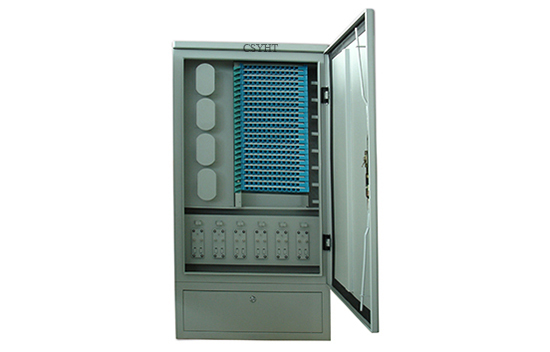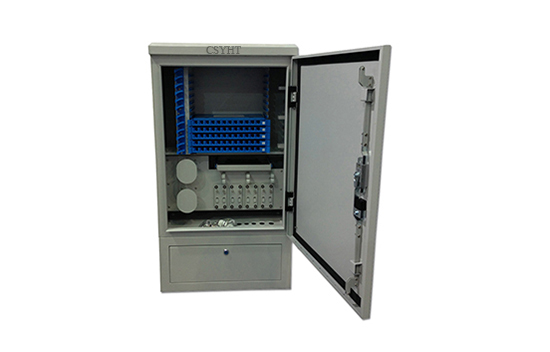 Outdoor cabinet HOC288
Product specifications
Model: HOC288
(Internal model: ODF-OC288)
Dimension(mm): 1425x750x305
Material: cold roll steel
Adapter port: 288pcs SC simplex
Max. capacity: 288 fibers
Max. qty of splice tray: 24 pcs
Max. capacity of splice tray: 12 fibers
Color: RAL7035
Application: outdoor floor standing

Product details
Fiber optic cross connect cabinet is an outdoor optical equipment that is especially designed for outdoor optical nodes in access network.

Features:
Matterial: Cold rolled steel wtih electrostatic spraying.
Capacity can be flexibly customized as required
Installation is quick and convenient
Built-in direct splice unit is capable for providing direct connection function.
Perfect design of fiber wiring routing could facilitate management and maintenance of fibers.
With secure and reliable fastening and grounding protection devices for the optic fiber
Applicable to strap-shaped and non-strap shaped fibers.


Order information: