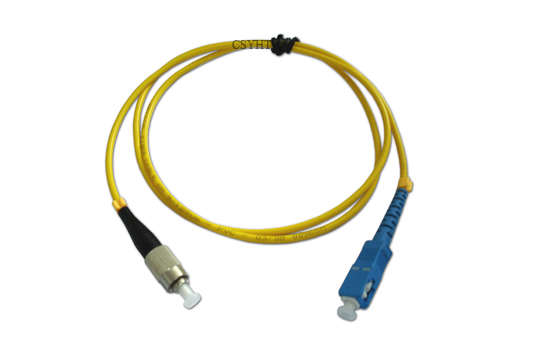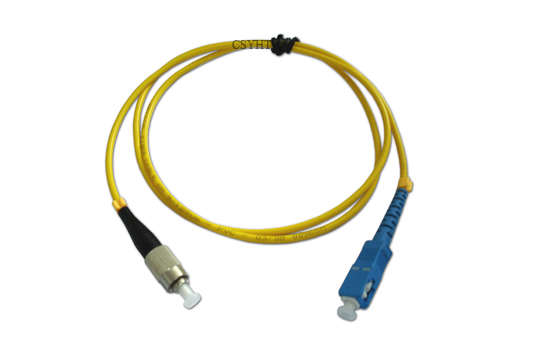 FC-SC fiber optic patch cord
Product specifications
Product: FC-SC fiber optic patch cord
Insertion loss: ≤ 0.2dB
Return loss: ≥ 50dB(UPC); ≥ 60dB(APC)
Connector type: SC, FC
Polishing type: UPC or APC
Fiber type: G.652D, G.657A
Fiber quantity: simplex
Cable length: 1, 2, 3, ... meters as per request
Cable jacket: PVC or LSZH
Cable Color: yellow

Product details
Fiber optic patch cord is a fiber optic cable assembled connectors at both ends that allow it to be rapidly and conveniently connected to CATV, an optical switch or other telecommunication equipment. It is used to attach one device to another for signal routing.

Features:
Low ion loss
High return loss
Good repeatability and stability
Good temperature stability
Excellent mechanical endurance

Application:
Optical fiber communication systems
Fiber access network
Fiber optic data transmission
CATV, LAN
Test equipment etc.