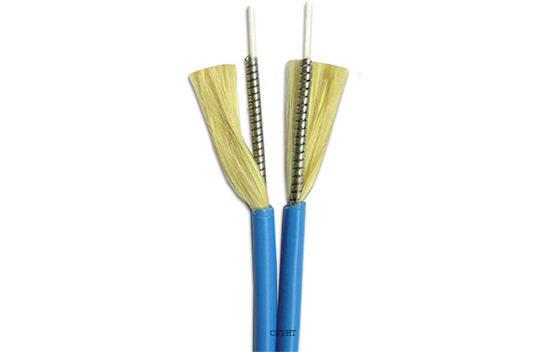 Armoured optic fiber cable
Product specifications
Product: Armoured optic fiber cable 
Fiber count:  simplex, duplex, 4, 8, 12 fibers ...   
Fiber type: single mode, multi-mode
Cable jacket:  LSZH 
Color: blue, grey

Product details
Optical fiber cable is a cable containing one or more optical fibers that are used to carry light for information transmission. 

There are Single mode (G.652D, G.657A, G.657B, G.655C ... ), Multi-model (OM1, OM2, OM3, OM4) fiber for your option. 

Armoured fiber optic cable is the cable with stainless steel tube inside the outer jacket to protect the center fiber. They won\\'t get damaged while stepped by an adult and bit by rodents. 


Armoured optic fiber cable structure: